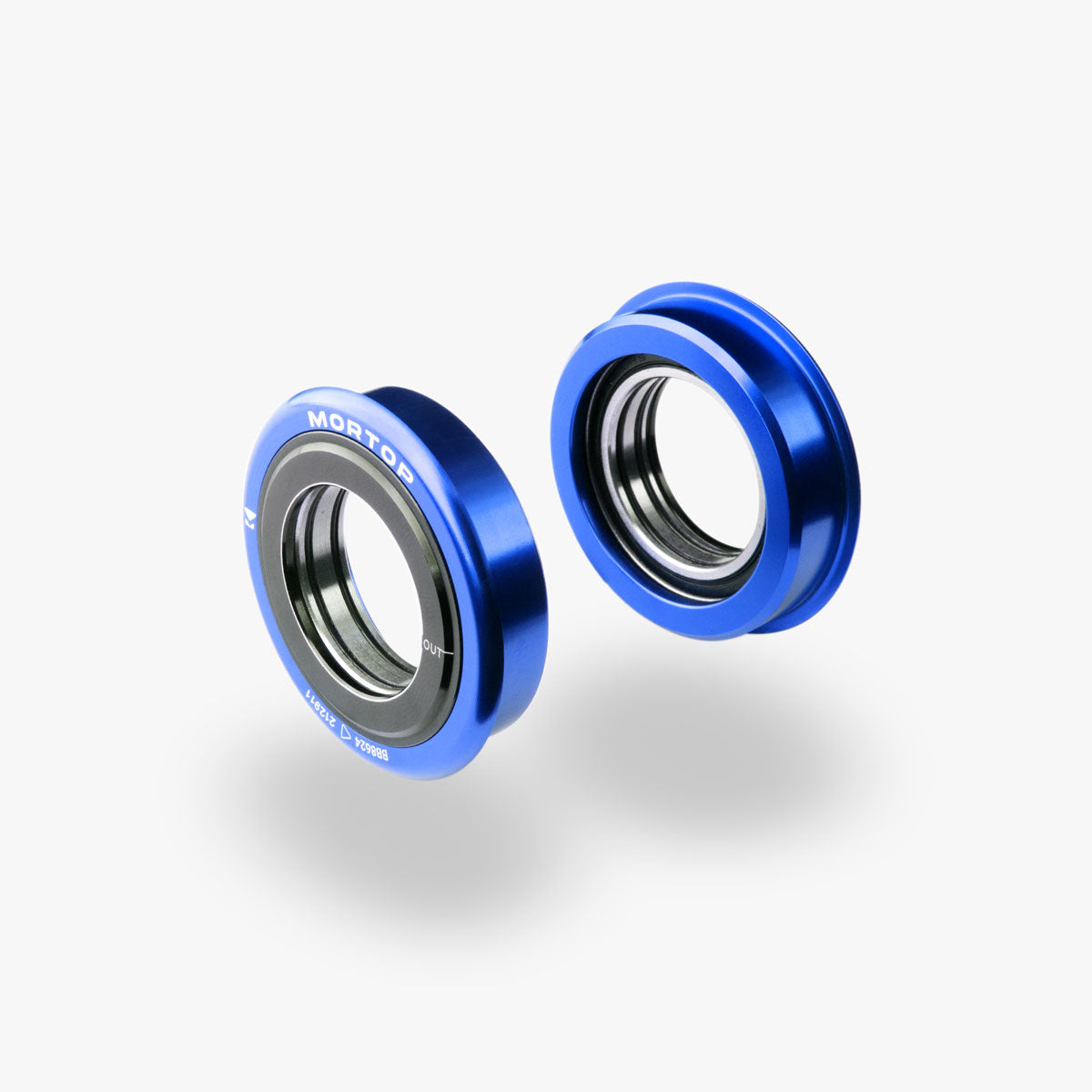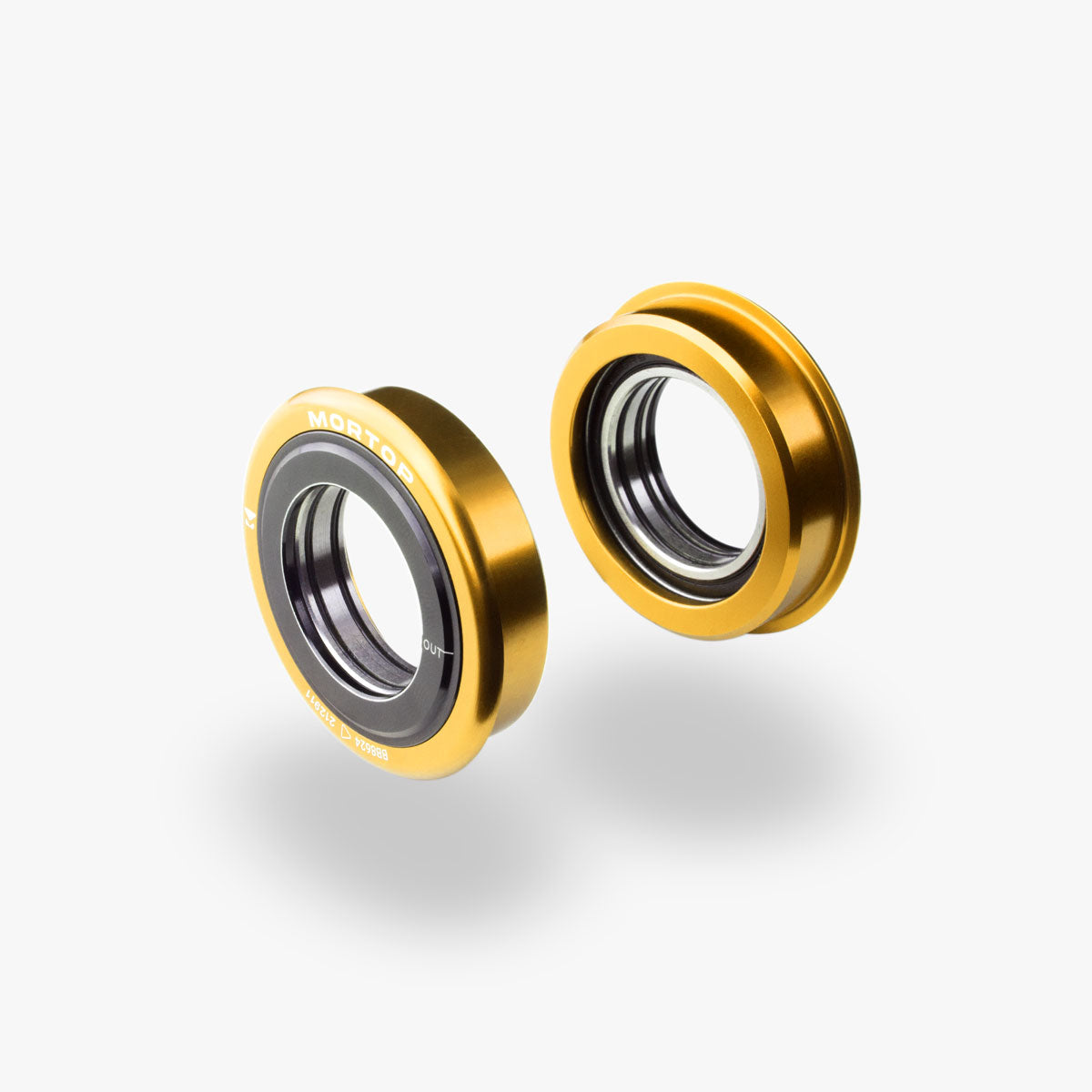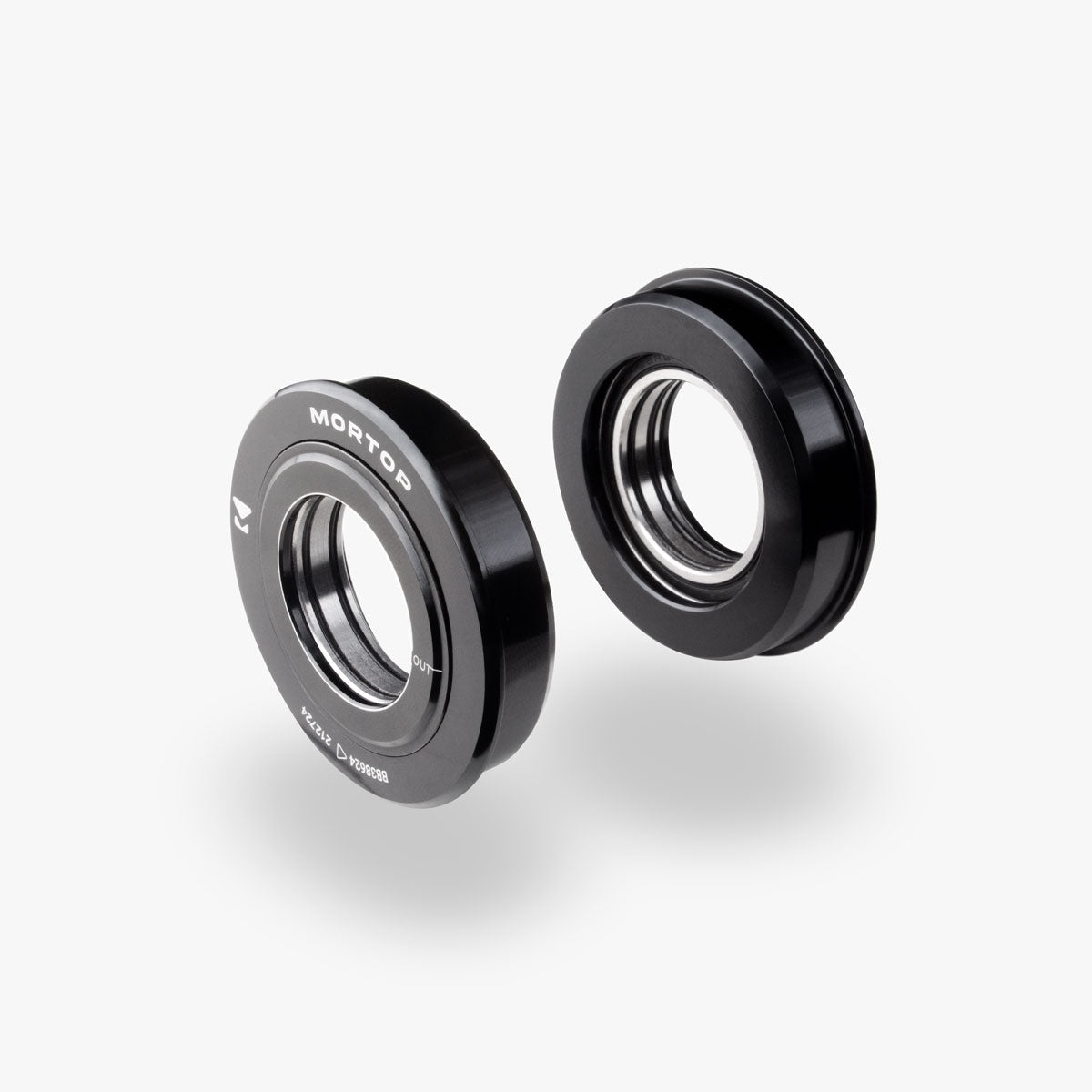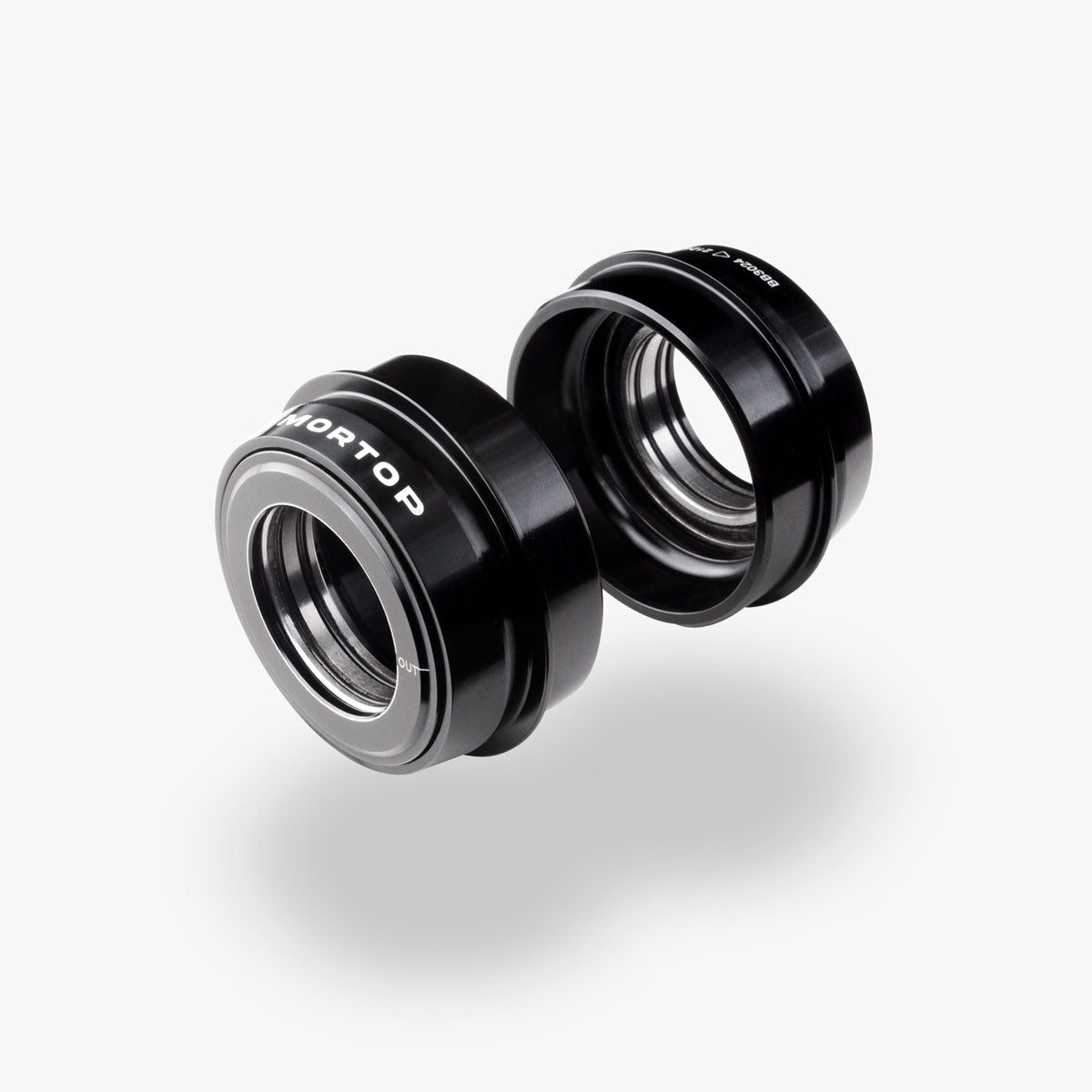 Propelling BB 24
Propelling BB 24 is suitable for 24mm spindle Shimano HT II and Sram GXP 22/24 mm with 24mm cartridge ball angular contact bearing satisfying your needs.
SKU: P38624S-1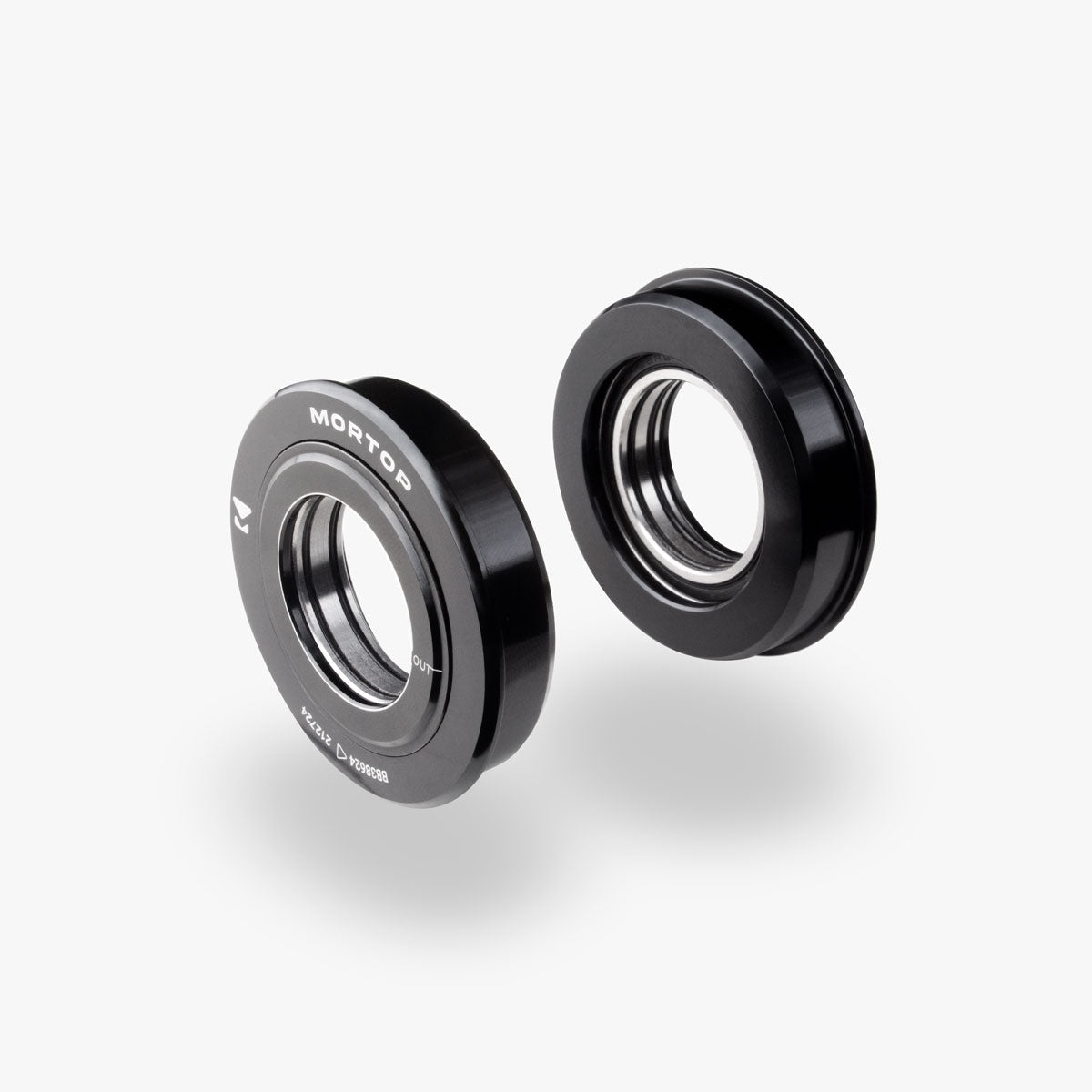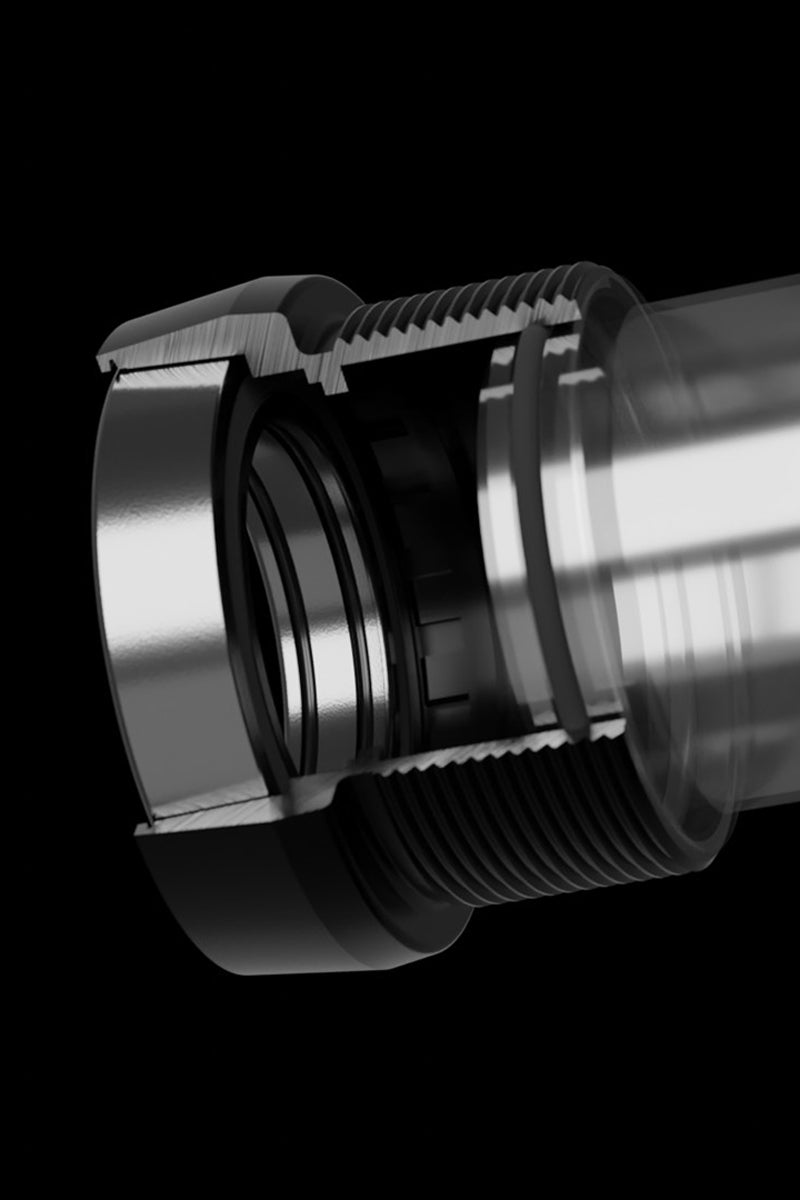 Tapered Profile
Fun5 bearing technology not only enables automatic coaxialisation for improved power output. Its easy maintenance feature ensures that it can operate smoothly for extended periods, while angular contact further enhances its reliability and longevity.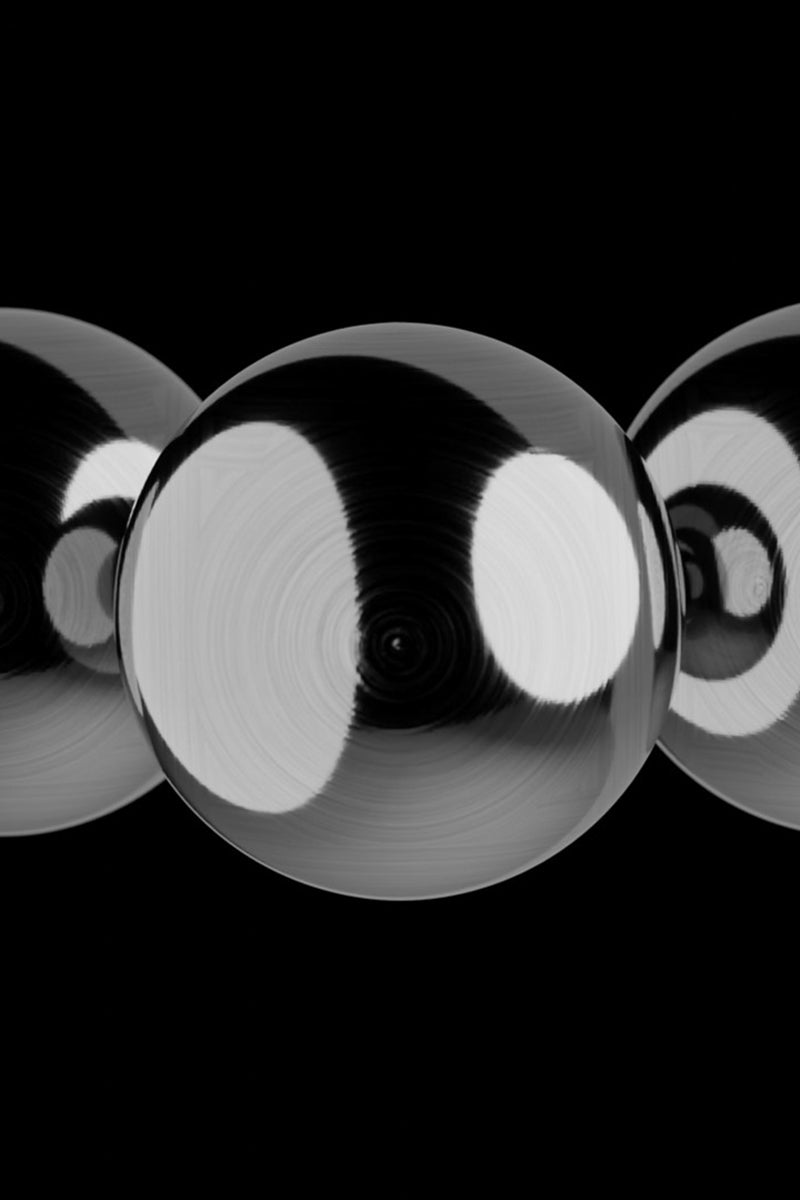 High-Speed Rolling
By integrating high sphericity steel balls and nano grease, this technology significantly reduces friction and enables high-speed operation, while maintaining exceptional waterproof capabilities. Cyclists can now enjoy a tight and efficient riding experience, regardless of the weather conditions, and achieve better performance and control on a wide variety of terrains.
General
BB Type
Press-fit
Material
Aluminum cups
Bearing Compatibility
BBA24 or BBA22
Bearing
Bearing Type
Fun 5°
Bearing material
Cartridge
In The Box
24mm Spindle
2 Bottom Bracket cups
2 24 Fun 5° Bearings
2 Dust alloy covers
2 1mm Ø24mm spacers
2 5mm Ø24mm spacers
22mm Spindle
2 Bottom Bracket cups
1 24 Fun 5° Bearing
1 22 Fun 5° Bearing
2 Dust alloy covers
2 1mm Ø24mm spacers
2 5mm Ø24mm spacers
2 Spring spacers
| Item | Spec | Shell DIA | Shell Width | Crankset | Weight |
| --- | --- | --- | --- | --- | --- |
| P8624AS | BB86 | 41mm | 86.5-92mm | Shimano or 24mm axle crankset | 63.4g |
| P8622AS | BB86 | 41mm | 86.5-92mm | Sram GXP | 74.8g |
| P3024AS | BB30 | 42mm | 68/73mm | Shimano or 24mm axle crankset | 73.2g |
| P3022AS | BB30 | 42mm | 68/73mm | Sram GXP | 74.8g |
| PF3024AS | PF30 | 46mm | 68/73mm | Shimano or 24mm axle crankset | 76.1g |
| PF3022AS | PF30 | 46mm | 68/73mm | Sram GXP | 77.6g |
| PRIGHT24AS | RIGHT | 46mm | 79mm | Shimano or 24mm axle crankset | 79.6g |
| PRIGHT22AS | RIGHT | 46mm | 79mm | Sram GXP | 81g |
| P38624AS | BB386 | 46mm | 86.5mm | Shimano or 24mm axle crankset | 83.1g |
| P38622AS | BB386 | 46mm | 86.5mm | Sram GXP | 84.6g |