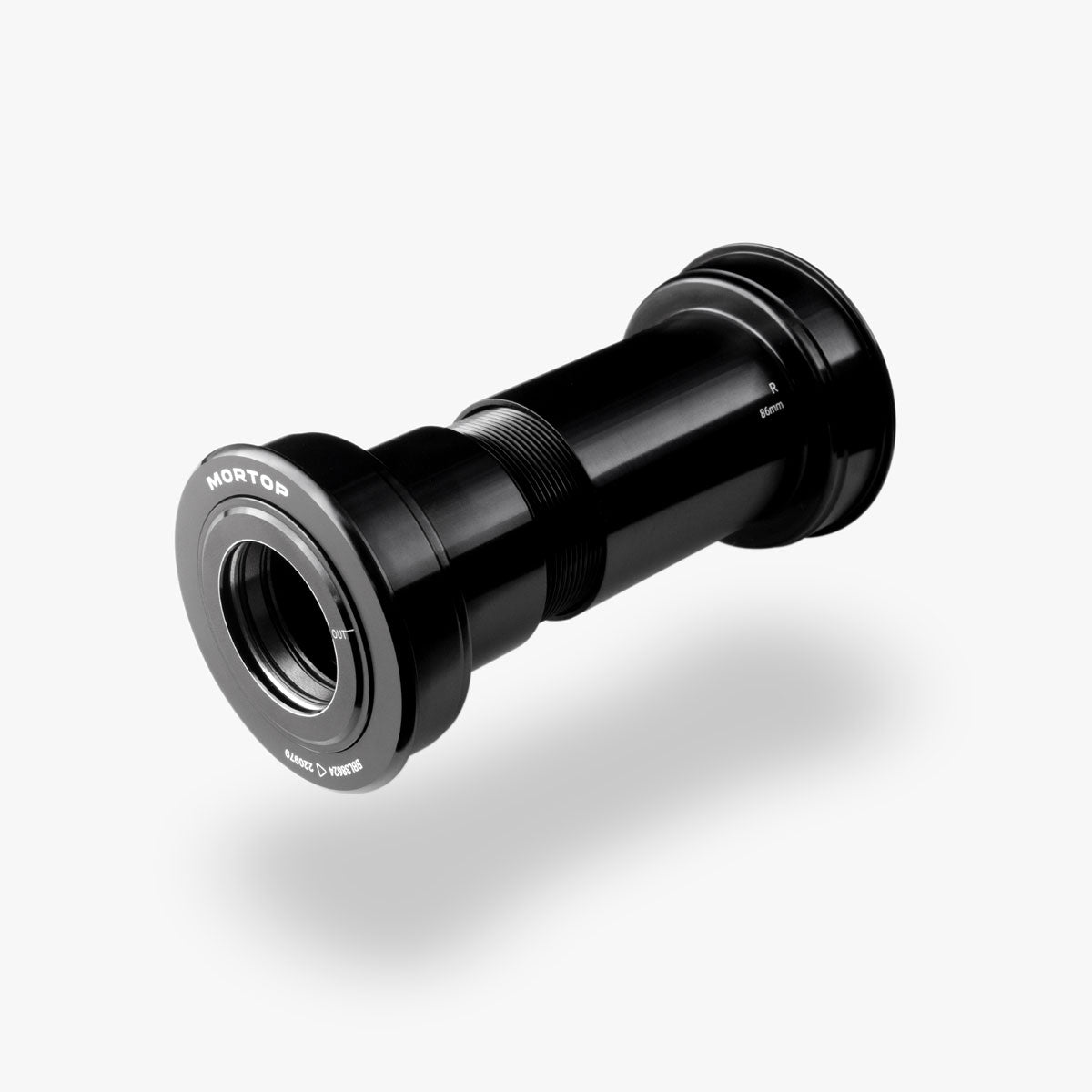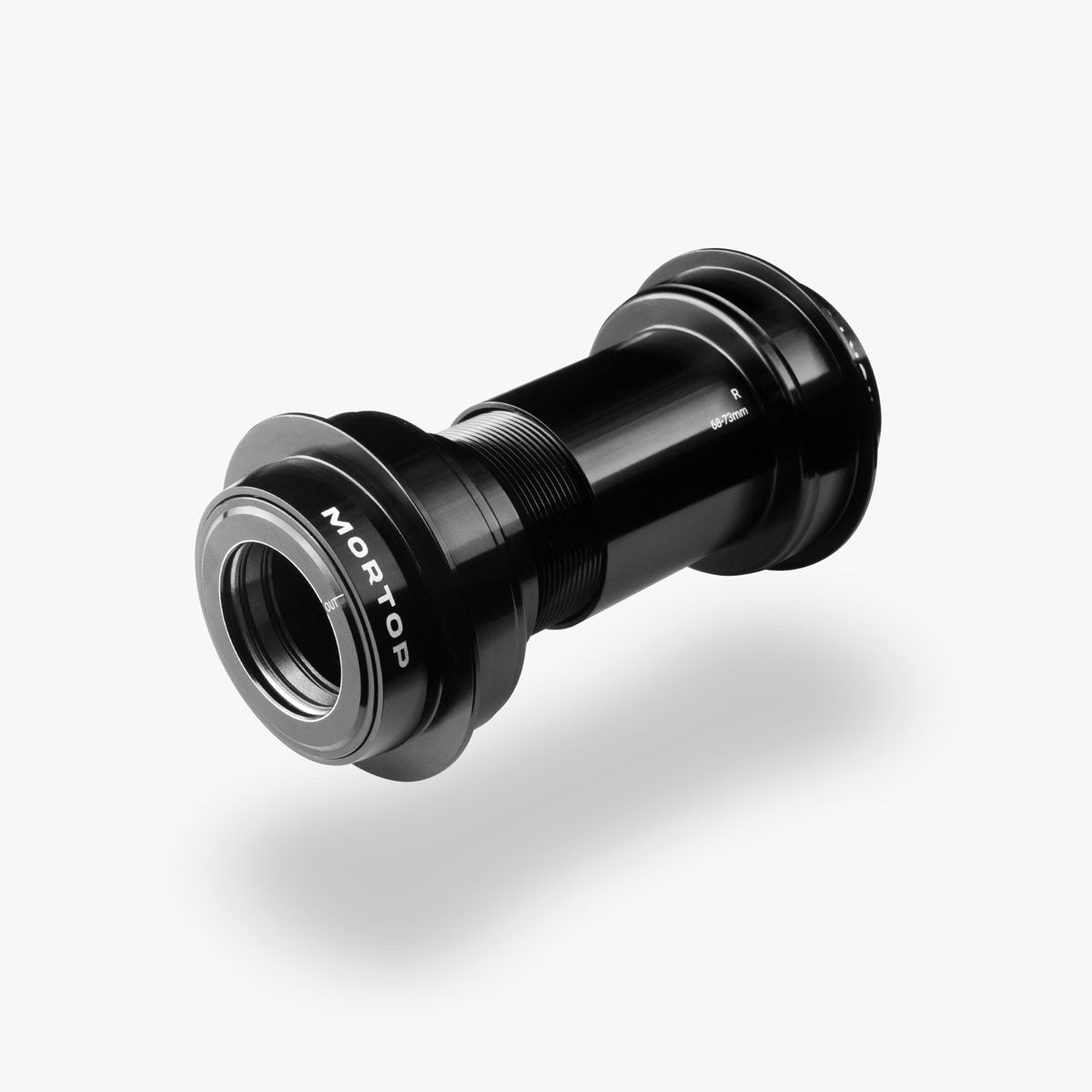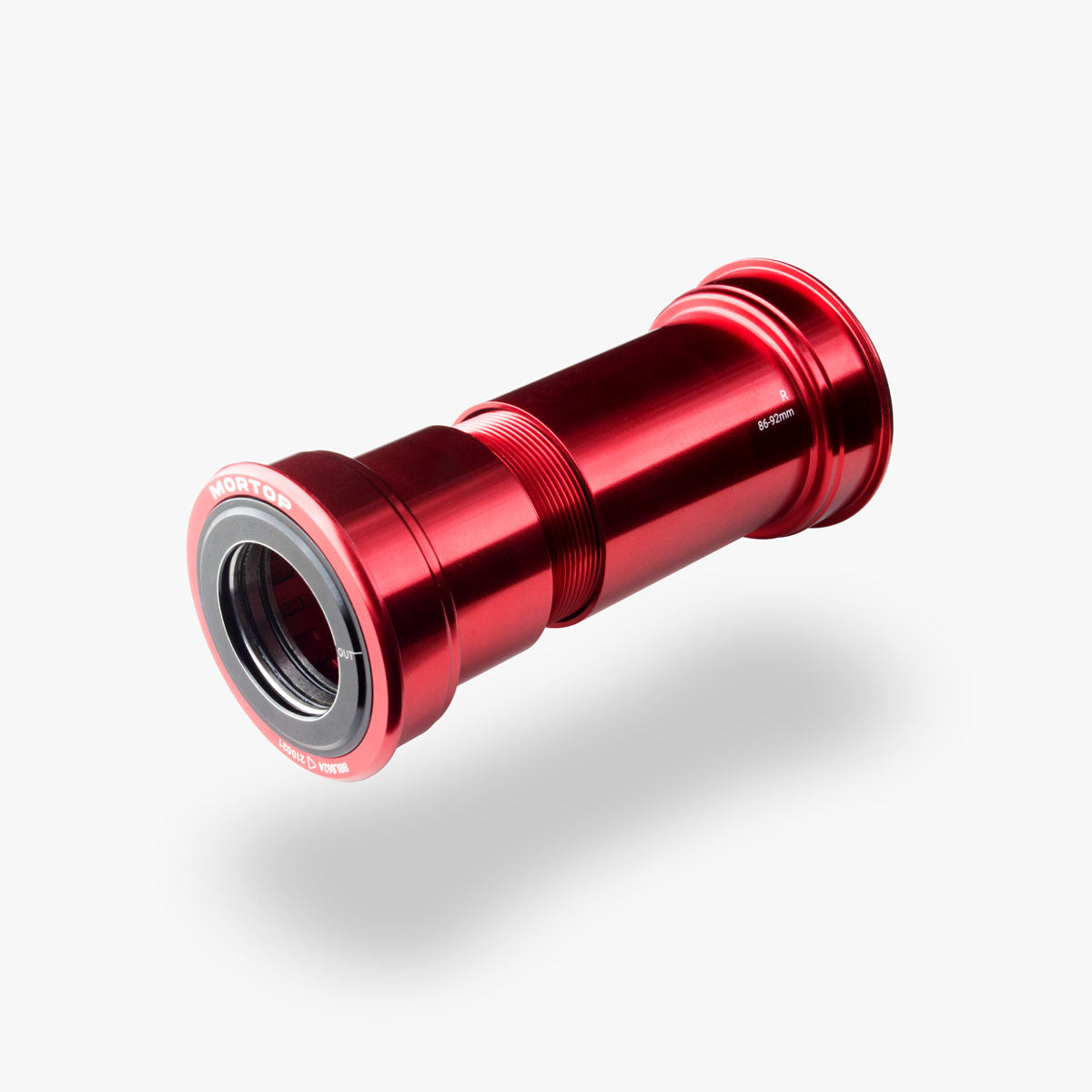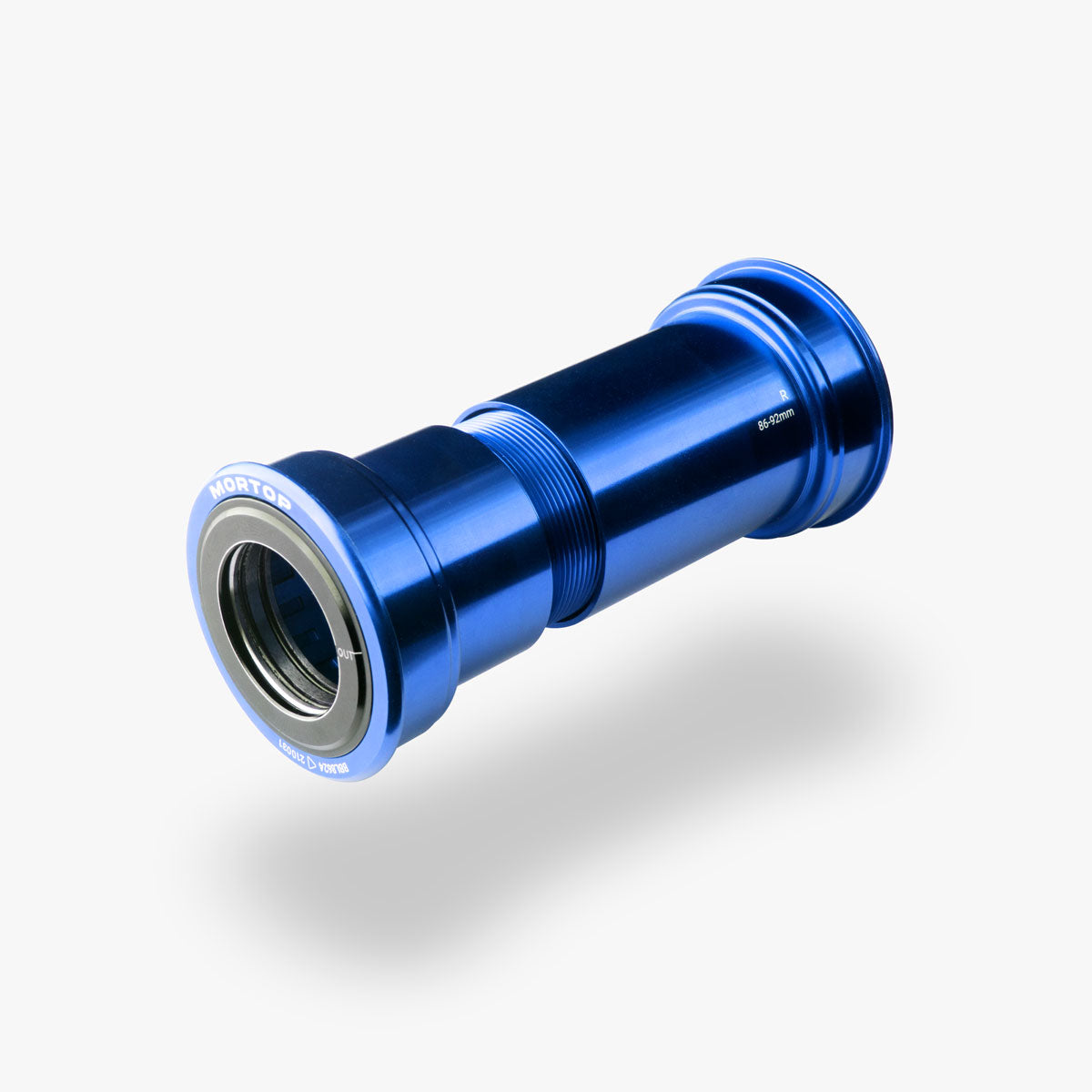 Spinning BB 24 Ultra
Spinning BB 24 Ultra is thread-together BB and suitable for 24mm spindle Shimano HT Ⅱ and Sram GXP 22/24 mm. With 24mm ceramic ball angular contact bearing, thanks to the smooth surface plus magic grease spinning effectively, achieve the imagination of your ideal mate.
SKU: L8624C-1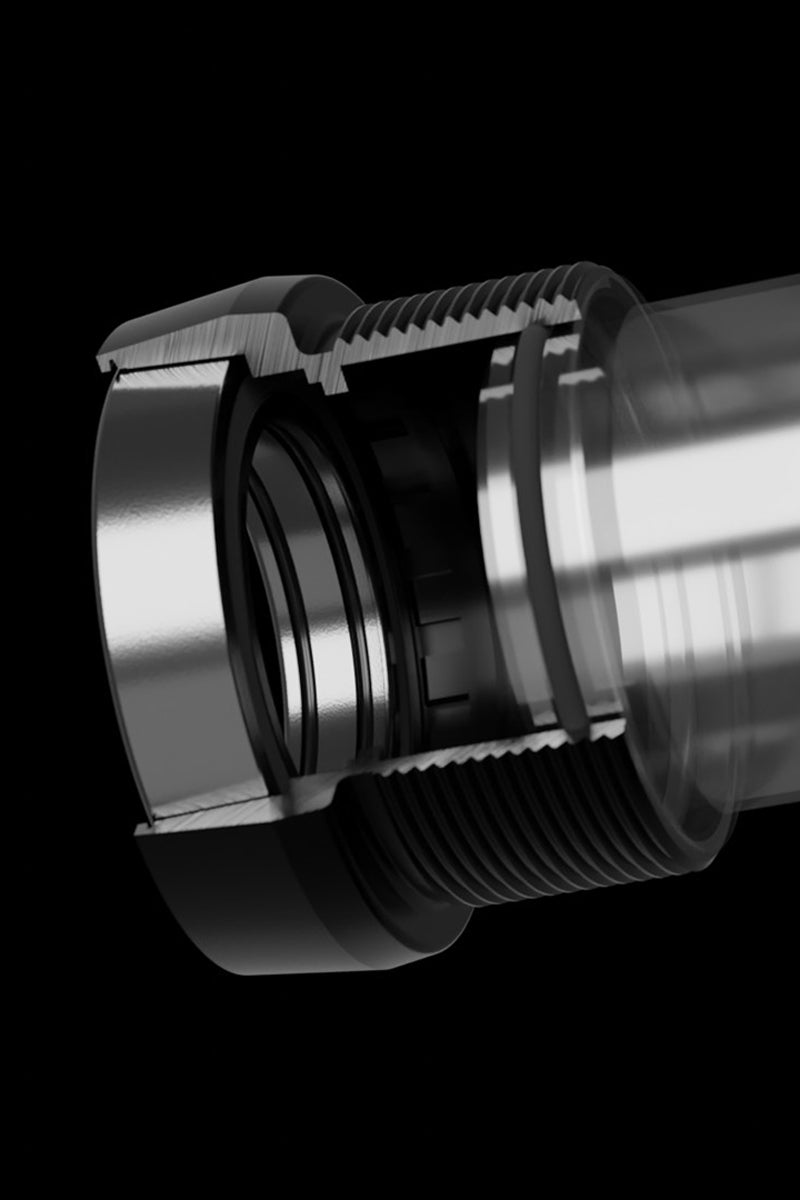 Tapered Profile
Fun5 bearing technology not only enables automatic coaxialisation for improved power output. Its easy maintenance feature ensures that it can operate smoothly for extended periods, while angular contact further enhances its reliability and longevity.
The Art of Stability
The 20T internal locking mechanism not only has greater installation fault tolerance while maintaining a sleek appearance, but also features a Thread Together structure that prevents foreign objects from entering. This increases rigidity, enabling it to conquer more challenging terrains. This innovative design provides cyclists with greater confidence and control during rides, making it an ideal choice for adventurous and rugged terrain.
Ceramic Rolling
This technology incorporates ceramic beads with low resistance that are immune to rust, deformation, and bonded with nano grease. These features provide the benefits of reduced resistance, faster running speeds, and exceptional water resistance, surpassing the performance of conventional steel balls.
General
BB Type
Thread-together
Material
Aluminum cups
Bearing Compatibility
BBA24 or BBA22
Bearing
Bearing Type
Fun 5°
Bearing material
Ceramic
In The Box
24mm Spindle
2 Bottom Bracket cups
2 24 Fun 5° Bearings
2 Dust alloy covers
2 1mm Ø24mm spacers
2 5mm Ø24mm spacers
22mm Spindle
2 Bottom Bracket cups
1 24 Fun 5° Bearing
1 22 Fun 5° Bearing
2 Dust alloy covers
2 1mm Ø24mm spacers
2 5mm Ø24mm spacers
2 Spring spacers
| Item | Spec | Shell DIA | Shell Width | Crankset | Weight |
| --- | --- | --- | --- | --- | --- |
| L8624AC | BB86 | 41mm | 86.5-92mm | Shimano or 24mm axle crankset | 111.4g |
| L8622AC | BB86 | 41mm | 86.5-92mm | Sram GXP | 113g |
| L3024AC | BB30 | 42mm | 68/73mm | Shimano or 24mm axle crankset | 111.7g |
| L3022AC | BB30 | 42mm | 68/73mm | Sram GXP | 113.4g |
| LPF3024AC | PF30 | 46mm | 68/73mm | Shimano or 24mm axle crankset | 136.8g |
| LPF3022AC | PF30 | 46mm | 68/73mm | Sram GXP | 138.5g |
| LRIGHT24AC | RIGHT | 46mm | 79mm | Shimano or 24mm axle crankset | 139.5g |
| LRIGHT22AC | RIGHT | 46mm | 79mm | Sram GXP | 141.1g |
| L38624AC | BB386 | 46mm | 86.5mm | Shimano or 24mm axle crankset | 137.4g |
| L38622AC | BB386 | 46mm | 86.5mm | Sram GXP | 139g |